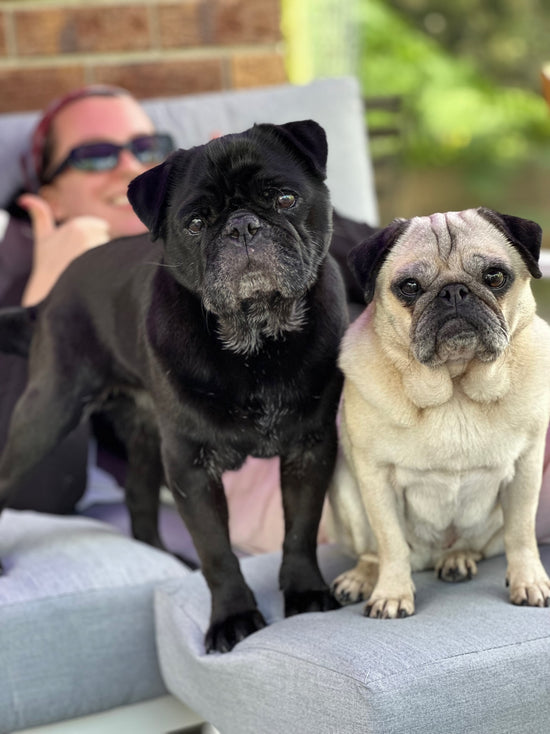 1. THE FUTURE
To offer all Puggies fun, fitting, harness friendly clothing and accessories as sustainably as possible.
Pug Parties is working towards to designing and manufacturing its own collection of Puggie Pawfect clothes that will be given the four paws of approval by our Pug Super models and our loving snuffling customers.
Stay tuned for updates on our progress by becoming a Pawty Pug and signing up for our Newsletter.
LEARN MORE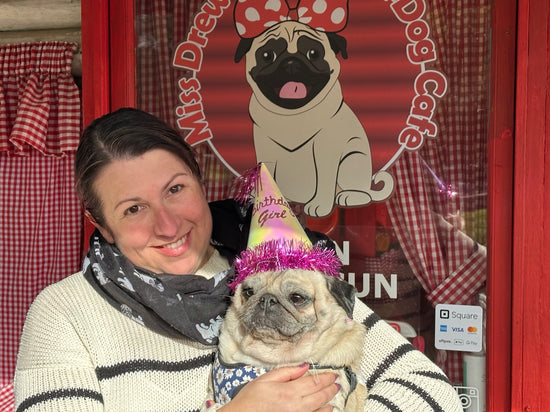 2. GIVING BACK
DONATING TO PUG RESCUES

Donna has been blessed with the love of three Rescue Puggies (Louis, Winston and Charles) and the loving gift of Rosie as well, and wants to help other Puggies find their fur-ever homes by helping out with medical and foster care bills.
Pug Parties donates a $1 of every purchase to Pug Rescue and Adoption Victoria, as well as supporting key annual fundraising events, such as PUGOWEEN.
Every purchase from Pug Parties not only gives love to the intended Puggie, it also gives love and a second chance to a Rescue Puggie - so thank you for your support and love from the bottom of our hearts and paws.
PUG RESCUES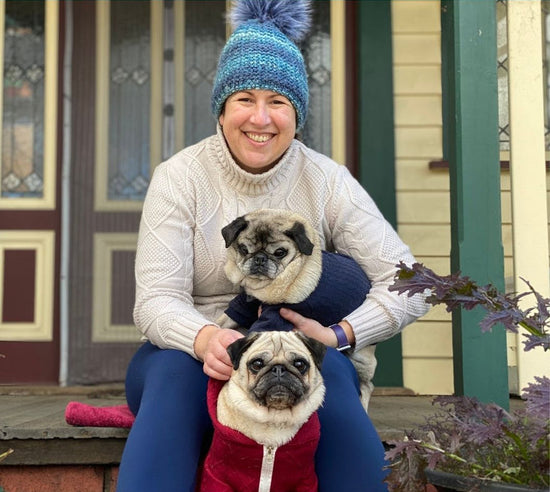 3. MEET THE OWNERS
Meet Pug-mom Donna and the real paws behind the pawty, Charles and Rosie.
Donna is a proud "Crazy Pug Lady" and has spent 20 years shopping for her fur-children Louis (a.k.a Fatdog), Winston, Charles and Rosie; learning the hard way how to find clothes and accessories that fit and reflected their unique pawsonalities.
Donna started Pug Parties because she knew that there were Pug-Pawrents out there wanting to spoil their Pugs, but didn't have the time or money to buy, return and buy again clothing and accessories that do not meet their Pugs needs or shape.
LEARN MORE ON THE PODCAST