Pug Dressing Videos
Adding to your Pug's wardrobe can be fun, time consuming and satisfying; you can see your fur-child in your mind's eye looking adorable, stylish and every bit the Supermodel you know them to be. Then it comes to dressing them and you realise that they're more Diva/Demon Supermodel than the calm little cutie they were before you tried to dress them in the pawfect jumper you searched the world (via the internet) for, just for them to wear to that autumn/winter event.

Luckily, we have had loads of practice with our Supermodels, who are sometimes little angels and happily let us dress them in their outfits, and other times 'squirm like a (Puggie) worm' and tell us in no uncertain terms that no amount of doggy chocolate or proffered cuddles can get us back in the good books…… for now.

So, grab your fur-baby for a cuddle and watch our video guides on how to dress your Pug in 5 seconds flat ….

OK, maybe 30 seconds but you get the idea!

Our video's cover:

The safest positions for quick and comfortable dressing
Preparation tips to make the experience Pug-friendly
Tips on what to look out for when dressing your Pug in a Jumper
Don't forget, dressing your Pug may take a couple of goes, so don't worry if you don't get it right the first time … we've all been there!

We'd love to know what you think of the videos and the tips and tricks we shared with you.

Have you tried any of them on your Supermodel successfully or unsuccessfully? Do you have a tip or trick that has worked for you in the past that you'd love to share with us? Is there a particular piece of clothing that you would like us to do a video on next?

Please share with the rest of the Grumble below as we'd love to chat with you and we always respond.


Jackets
THE SUBTLE ART OF DRESSING YOUR PUG IN A JACKET IN 30 SECONDS
Jumpers
THE SUBTLE ART OF DRESSING YOUR PUG IN A JACKET IN 30 SECONDS
Shirts
THE SUBTLE ART OF DRESSING YOUR PUG IN A JACKET IN 30 SECONDS
T-Shirts
THE SUBTLE ART OF DRESSING YOUR PUG IN A JACKET IN 30 SECONDS
Dresses
THE SUBTLE ART OF DRESSING YOUR PUG IN A JACKET IN 30 SECONDS
Pjs
THE SUBTLE ART OF DRESSING YOUR PUG IN A JACKET IN 30 SECONDS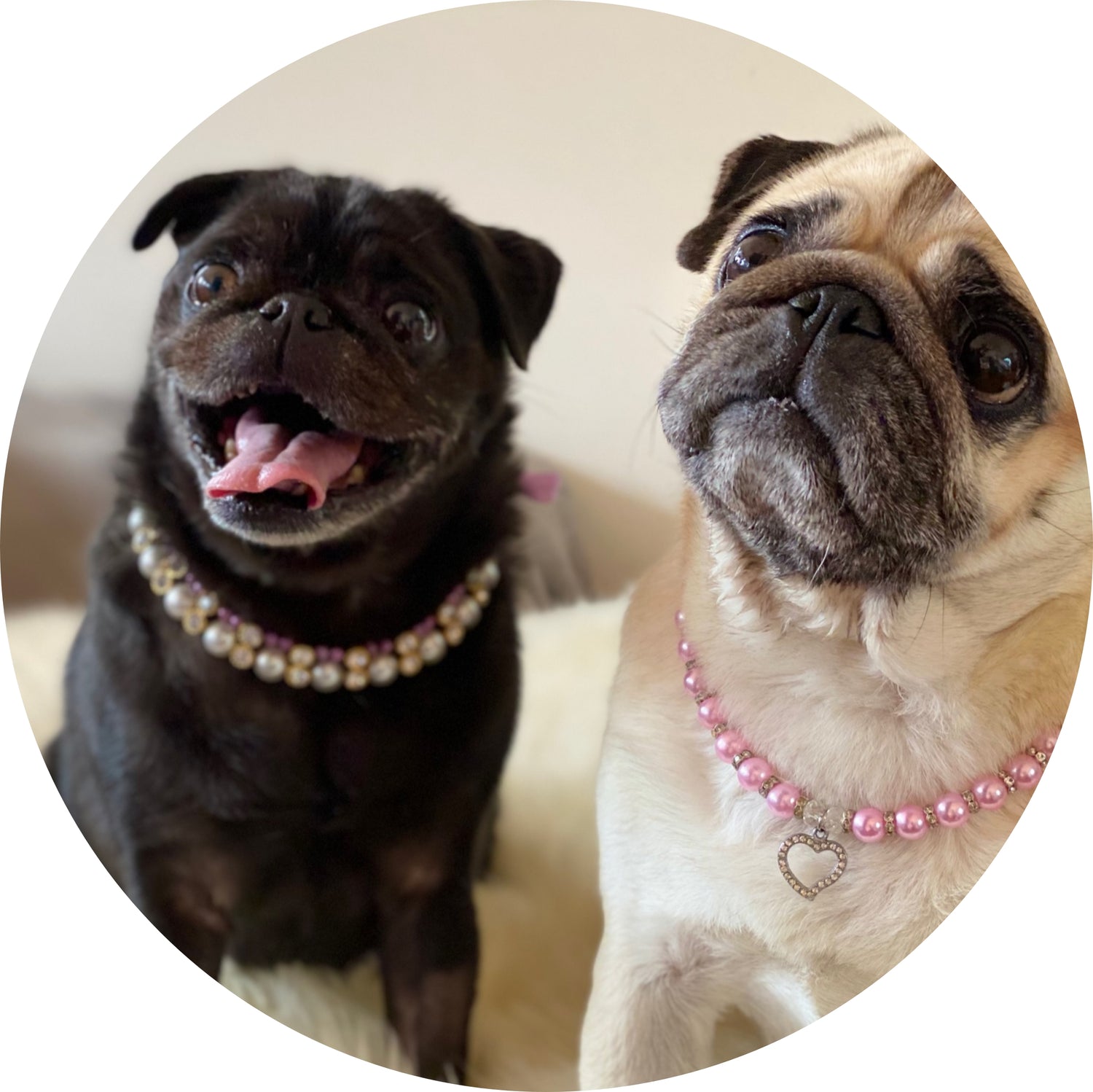 PUG Measuring Guide
P.S. not sure if you're measuring your Pug properly? we've got you covered with our measuring video and guide
We Know You'll Love
Regular price

$25.00 USD

Sale price

$18.00 USD

Unit price

per

Regular price

From $30.00 USD

Regular price

$45.00 USD

Sale price

From $30.00 USD

Unit price

per

Regular price

$38.00 USD

Sale price

$28.00 USD

Unit price

per